Pentagon names five states as possible sites for East Coast shield (Sep 12, 2013)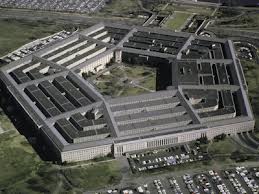 The Pentagon on Thursday named five possible locations for a new missile defense site on the East Coast.
The Defense Department identifiedpotential sites in five different states — New York, Vermont, Maine, Ohio and Michigan — under instructions from Congress in last year's Defense authorization bill.
The five possible sites will add a new wrinkle to a major policy fight poised to play out in the coming months over whether the United States should build a third missile defense site on the East Coast. The U.S. currently has missile defense sites in California and Alaska.
The missile site has been one of the most polarizing issues in the Defense bill the past two years as Republicans have pushed to fund a third missile site on the East Coast.
The Pentagon's selection of five potential locations will likely create a new regional competition as part of the debate, as a new missile site would also mean new jobs for the location chosen.
It's unclear whether the potential economic boost could weaken opposition among Democrats.

Sen. Charles Schumer (D-N.Y.) issued a statement in May that said if the military determines it wants the site, it should put the missile interceptors in New York.
"Should military experts determine that a new system on the East Coast is necessary, workable and cost-effective, Ft. Drum and Griffiss Air Force Base are uniquely capable for the job," Schumer said.
"A federal investment for missile interceptors in Upstate New York could create thousands of jobs and significant revenue in local communities, just as similar missile defense systems have in California and Alaska," he said.
Ft. Drum was one of the five locations identified by the Pentagon. The others are the Camp Ethan Allen Training Site, Vermont; SERE Training Area at Naval Air Station Portsmouth, Maine; Camp Ravenna Joint Training Center, Ohio; and Fort Custer Training Center, Michigan.
Like Schumer, Sen. Susan Collins (R-Maine) has also said she wants the Pentagon to put the missile site in her state.
But not all senators see it that way.
"I've always felt that the multiple billions spent on missile defense are a monumental waste of money, on technologically challenged systems, and I am emphatically against putting one of these sites in Vermont,"Sen. Patrick Leahy (D-Vt.) wrote in a letter to the Missile Defense Agency on Thursday.
House Republicans have included $140 million in this year's Defense authorization bill to deploy missile interceptors on the East Coast by 2018. Democrats tried unsuccessfully to remove the site from the bill, arguing against the need for another site and pointing to budget cuts under sequestration.
Pentagon officials have also said they do not believe a third site is necessary at this time, while Republicans say it should be built to counter potential threats of missile attacks from Iran.
Senate Armed Services Chairman Carl Levin (D-Mich.) left the money out of the Defense bill that passed his committee in June, teeing up fights on the Senate floor and in conference committee.
One of the five possible locations chosen by the Pentagon is in Levin's home state.
Last year, when House Republicans first included language for an East Coast site, a compromise was reached in conference committee to conduct an environmental impact study on a possible site.