GOP bill would forbid ObamaCare fix for labor (Sep 09, 2013)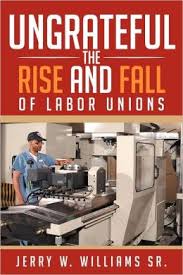 By Elise Viebeck - 09/09/13 02:15 PM ET The Hill
Reposted by American News Online

Read more: http://thehill.com/blogs/healthwatch/health-reform-implementation/321043-gop-bill-forbids-obamacare-fix-for-labor#ixzz2eQhhueGV
Follow us: @thehill on Twitter | TheHill on Facebook
Republicans are preparing to fight back if the Obama administration grants tax subsidies to union health plans under ObamaCare.

A new bill from Sen. John Thune (R-S.D.) would prevent federal officials from taking this step, which is a major priority for labor unions as they assess the impact of the healthcare law.

Union members' multi-employer health plans are currently not eligible for the new tax subsidies designed to make coverage more affordable.
Labor leaders fear this will lead employers to drop the so-called Taft-Hartley plans and shift union workers into ObamaCare's insurance exchanges.

The AFL-CIO is frustrated that religious and business interests have won ObamaCare "fixes" while the administration appears to set aside union concerns.

But Republicans like Thune argue that making multi-employer plans eligible for subsidies would unfairly shield unions from what critics see as negative consequences of healthcare reform.

"Union leaders are now awakening to the ugly reality of ObamaCare," Thune said in a statement.

"Now that the full consequences of the Democrats' law are nearing, these same union leaders are seeking a special backroom deal from the White House."

Thune, who leads the Senate Republican Conference, introduced the measure Monday as members of the AFL-CIO met in Los Angeles for their annual conference.

Leaders at the event said Sunday that they expect consideration of a healthcare resolution expressing the need for an ObamaCare "fix."

President Obama was expected to address union concerns about healthcare during an appearance at the convention.

He ultimately chose to stay in Washington to bolster support for possible military strikes in Syria.