Hagan demands review of NC voter law (Aug 14, 2013)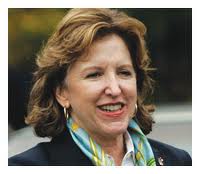 Posted by American News Online
Reported by The Hill
By Mario Trujillo - 08/13/13
Sen. Kay Hagan (D-N.C.) on Tuesday called on the Justice Department to review her state's new voter identification law, calling it one of "the most restrictive in the country."
North Carolina Gov. Pat McCrory (R) signed into law a bill on Monday that would require voters to show government identification when voting, shorten early-voting days, cut off same-day registration and end a program to preregister teens who would be eligible to vote by Election Day. I am deeply concerned that H.B. 589 will restrict the ability of minorities, seniors, students, the disabled, and low and middle incomes citizens to exercise their constitutional right to vote," Hagan said in a letter to Attorney General Eric Holder.
Hagan is one of four Senate Democrats up for reelection next year in red states won by presidential candidate Mitt Romney in 2012. Her Senate campaign will not be immediately affected by the law, which goes into effect in 2016.
"Protecting the fundamental right of our citizens to vote should be among the federal government's highest priorities," she said.
Some Democrats argue that the law targets a segment of the population that traditionally votes for Democrats.
The Justice Department is considering taking action against North Carolina and a handful of states after the Supreme Court struck down part of the Voting Rights Act earlier this year.
In a narrow decision, the justices invalidated a portion of the law that required a number of Southern states with a history of voter suppression to clear all new voting regulations with the federal government.
The court ruled that the criteria are outdated and gave Congress the option of updating it.
The Justice Department has already said it would challenge a voter ID law in Texas and has not ruled out similar action in North Carolina, where lawsuits have already been filed by other groups challenging the law.
Hagan leads all potential Republican Senate opponents in a new survey from the Democratic-affiliated Public Policy Polling.
Some of her opponents — including state House Speaker Thom Tillis (R) — are dragged down by voters' disapproval of the North Carolina state legislature, which has passed a number of controversial bills since Republicans won control in Raleigh.