Laser test to tell us when we will die (Aug 11, 2013)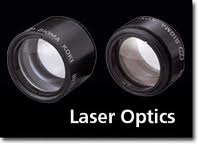 Posted by American News Online
Reported by Mail Online August 11, 2013
Non-invasive 'death test' measures how the body will decline with age
Scientists have designed a 'death test' which can tell you how long you are going to live.
The non-invasive laser test is able to determine when a person is going to die and is the first of its kind in the world.
A wristwatch-style device analyses the body's endothelial cells through the surface of the skin, measuring how the body will decline with age.
Pioneering: The 'death test' uses lasers to analyse blood cells in the body's capillaries and calculate how long a person has left to live (file photo)
The endothelial cells are found in the capillaries, the body's smallest blood vessels, and responds to complex activity in other parts of our bodies.
The device, patented by scientists at a UK university, measures the flow from maximum to minimum in the endothelial cells, and analyses the result.
The laser pulse can also test for diseases such as dementia and cancer.
Fatal results: The test, designed by UK scientists, measures the flow from maximum to minimum in the blood vessels' endothelial cells
The 'death test' was designed by two physics professors at Lancaster University, Aneta Stefanovska and Peter McClintock, with the help of government grants and medical charities.
'I am hoping we will build a database that will become larger and larger so every person measured can be compared against it,' Prof Stefanovska told the Sunday Times, adding that the predictions will become more accurate with more data.
Professors Stefanovska and McClintock told the newspaper a user-friendly version of their test is expected to be made available to GPs within three years.