Al Qaeda May Have Developed New Liquid Explosive (Aug 06, 2013)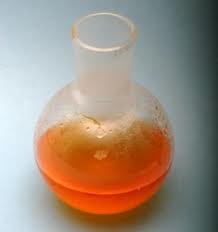 Posted by Paul Krapes on Tuesday, August 6, 2013, 12:46 PM
Huffington Post Reported:
According to senior U.S. government officials, al-Qaeda operatives may have developed a new kind of undetectable liquid bomb. Officials told ABC News the new technique consists of dipping clothes into a liquid that would make the textile explosive upon drying.
"It's ingenious," one official told the network.
According to ABC, the new technique was developed by Ibrahim al-Asiri, al-Qaeda's bomb maker in Yemen.
As the Atlantic Wire notes, the Saudi terrorist is believed to have designed the devices used by "Christmas Bomber" Umar Farouk Abdulmutallab on a flight to Detroit and during an attempt to assassinate Saudi Arabia's deputy interior minister.
"He's a very dangerous individual - clearly somebody who has a fair amount of training and experience," John Brennan said of al-Asiri in 2010, the BBC reports.
The Transportation Security Administration declined to comment on the report.
On Tuesday, the U.S. State Department ordered all non-essential personnel at its embassy in Yemen to leave the country. Earlier this week, the department closed 19 diplomatic posts and issued a worldwide travel alert for U.S. citizens over fears of a terror attack.
The New York Times reported the alert was prompted by communications between the head of al-Qaeda, Ayman al-Zawahiri, and the organization's Yemeni branch in which al-Zawahiri ordered the affiliate to carry out an attack. The newspaper notes that direct communication between al-Zawahiri and an affiliate over specific attacks is highly unusual.